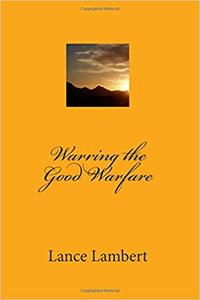 Lance Lambert, "Warring the Good Warfare"
English | 2013 | ISBN: 1483981894 | EPUB | pages: 333 | 0.3 mb
This book brings together many messages given at different times and in different places on the subject of Spiritual Warfare. In the Old Testament it refers to "war the warfare of the service" (Numbers 4:23 margin). In my estimation the Apostle Paul refers to this in the New Testament when he writes to Timothy that he should "war the good warfare" (1Tim 1:18). There is no matter more vital or strategic than this. As we move increasingly into the End Times, the church of God redeemed, born of God and energised by the Spirit of God, needs to know how to enforce the will of God in whatever situations it may face, international, national or local. May the Lord Himself use this book to wake us up to our calling to be good soldiers of the Lord Jesus, the Messiah, and to fight the good fight of faith.