Vyasa-Katha Fables from the Mahabharata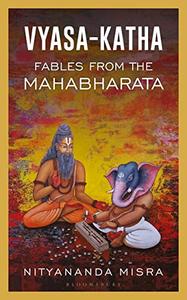 Nityananda Misra, "Vyasa-Katha: Fables from the Mahabharata"

English | ASIN : B09PTTQ5GZ | 2022 | 422 pages | PDF | 5 MB

We have all read Aesop's fables, Jataka tales, and the Panchatantra or Hitopadesha stories. But what about the fables from the Mahabharata? We know about the human characters, but do we know about the clever jackal, the hypocrite swan, the smart mouse, the evil cat, the lazy camel, the arrogant tree, the faithful parrot or the astonishing mongoose in Vyasa's great epic?



Vyasa-Katha presents fifty-one fables from the Mahabharata. These fascinating and instructive fables are a treasure-trove of practical and political wisdom, moral values, universal truths and philosophy. Animals, birds, reptiles, fish, insects, trees, rivers, directions, life forces, death and time intriguingly teach ancient Indian wisdom. With vivid descriptions and colourful expressions, the fables exemplify the advanced art of storytelling in ancient India.
Author Nityananda Misra contextualises the fables and presents a faithful and unabridged translation. Carrying insights from Nilakantha's commentary and numerous Indian texts, with a beautiful collection of twenty-four illustrations, this is a must-read for children and adults alike.