Matt Lamb The Art of Success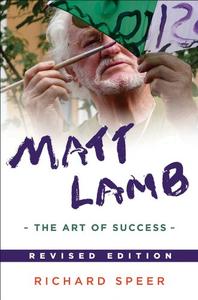 Richard Speer, "Matt Lamb : The Art of Success"
English | 2013 | ISBN: 0471711543 | PDF | pages: 402 | 55.1 mb
In this tell-all biography, journalist Richard Speer gives readers an all-access pass into the uproarious, uplifting life of Matt Lamb, a highly successful businessman turned world-famous painter. A rich and inspirational story, Matt Lamb: The Art of Success captures the essence of this flamboyant yet enigmatic figure and details how he transformed from his first success as CEO of a multi-million-dollar business to become one of the art world's most celebrated and controversial painters. Through candid interviews with Lamb, his family members, friends, detractors, and critics, readers will discover how Lamb came to run a family-owned funeral business with all the drama and pathos of the hit TV show, Six Feet Under only to be told by doctors he was dying of a grave illness and should begin planning his own funeral. Page after engaging page, Matt Lamb: The Art of Success moves on to reveal how Lamb beat the illness and lived to become a spiritually driven painter hailed as an heir to Pablo Picasso, all the while thumbing his nose at critics who dismissed him and his millions as the antithesis of starving-artist chic. Now in his 70s, Lamb is still moving and shaking, redefining the art world, and tackling his toughest challenge ever: painting for world peace. This book will uncover the secrets to Lamb's success in business and art and leave readers asking: What new adventures are around the corner for this maverick entrepreneur/philosopher? And what can we learn from his life?